Huhu meine lieben Kartenfreunde,
heute habe ich wieder zwei Babykarten mit zwei der schnuckeligen Elefanten von Lili of the Valley, beide zur Geburt eines Jungen. Beide Karten habe ich jeweils schonmal vor einiger Zeit auch als Mädchenvariante gemacht und auf dem Blog präsentiert…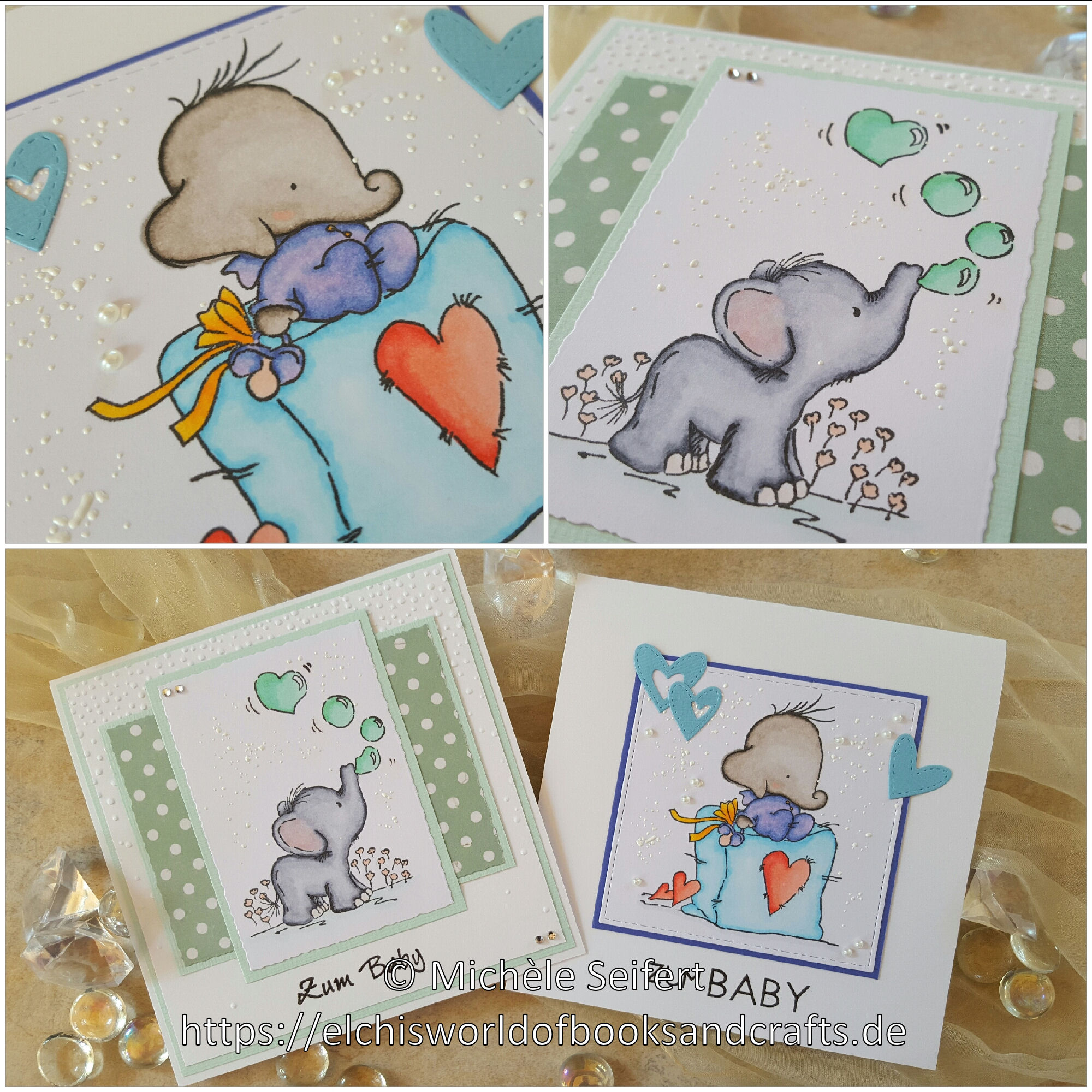 Kärtchen #1 "Blowing Bubbles"!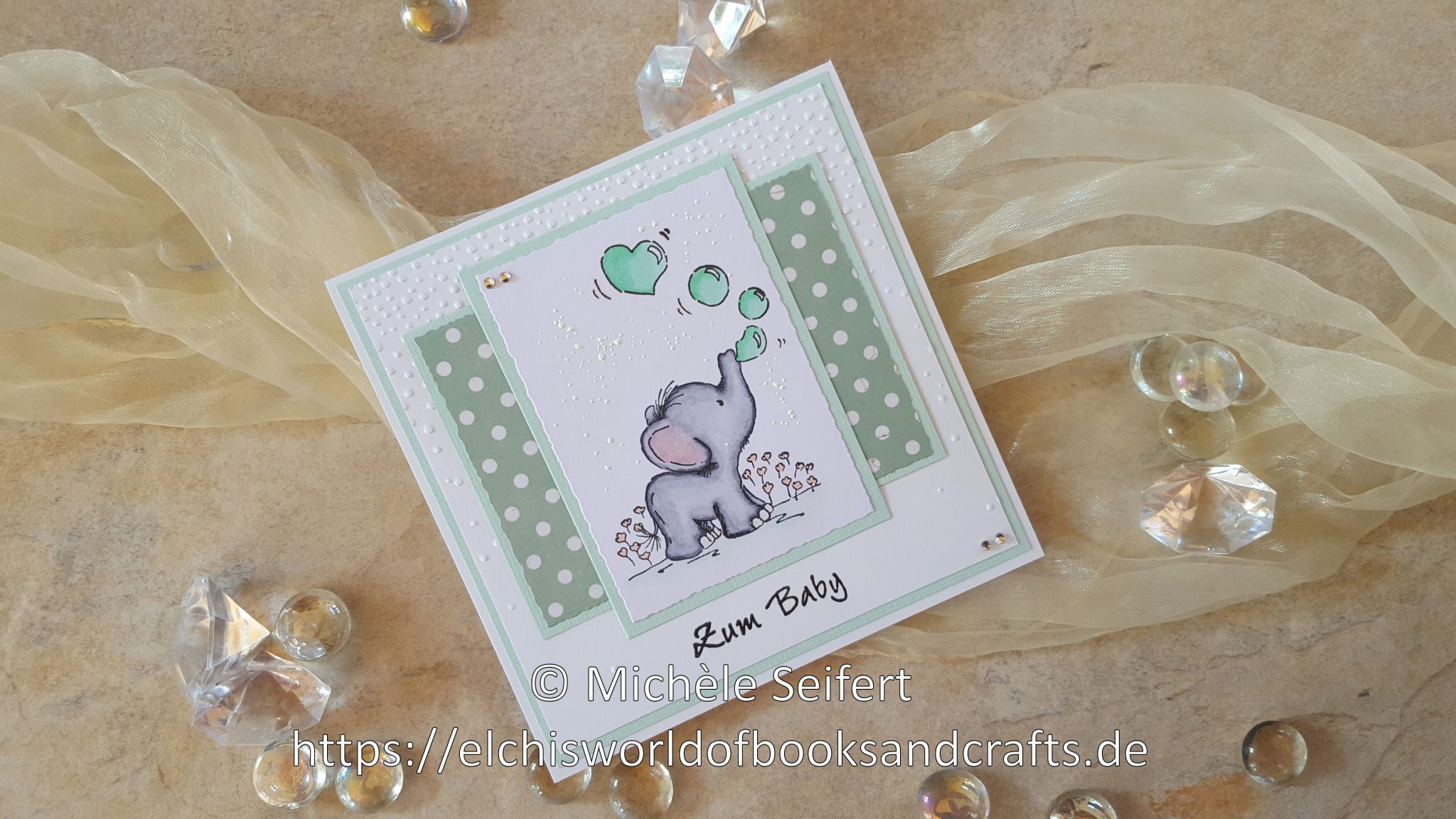 Farblich habe ich das Kärtchen wieder sehr dezent in mintgrün gehalten und komplett an das gepunktete Design-Papier angepasst.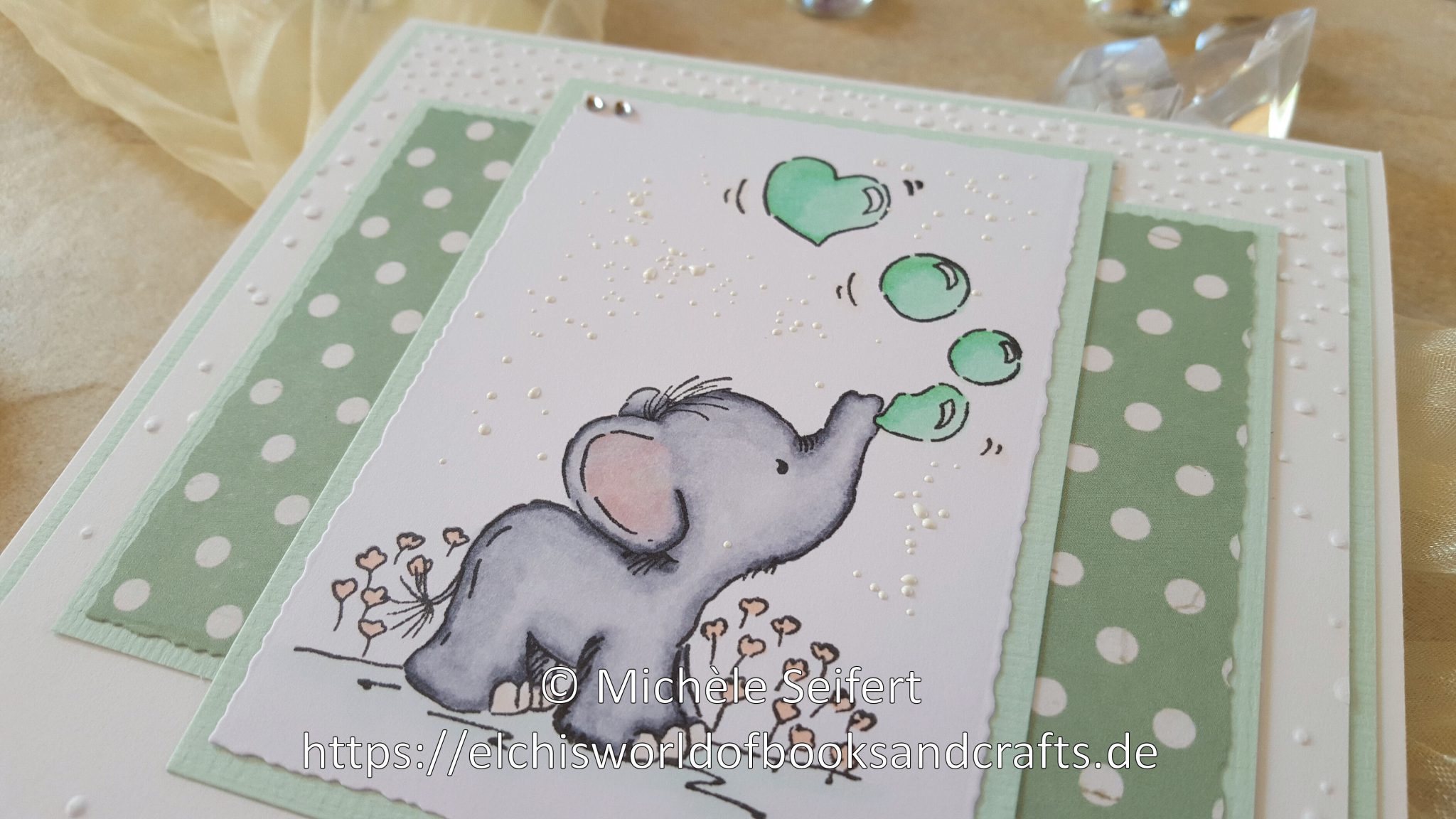 Coloration mit Copics! Hier ist der kleine Elefant mit Cool Gray-Tönen gemalt.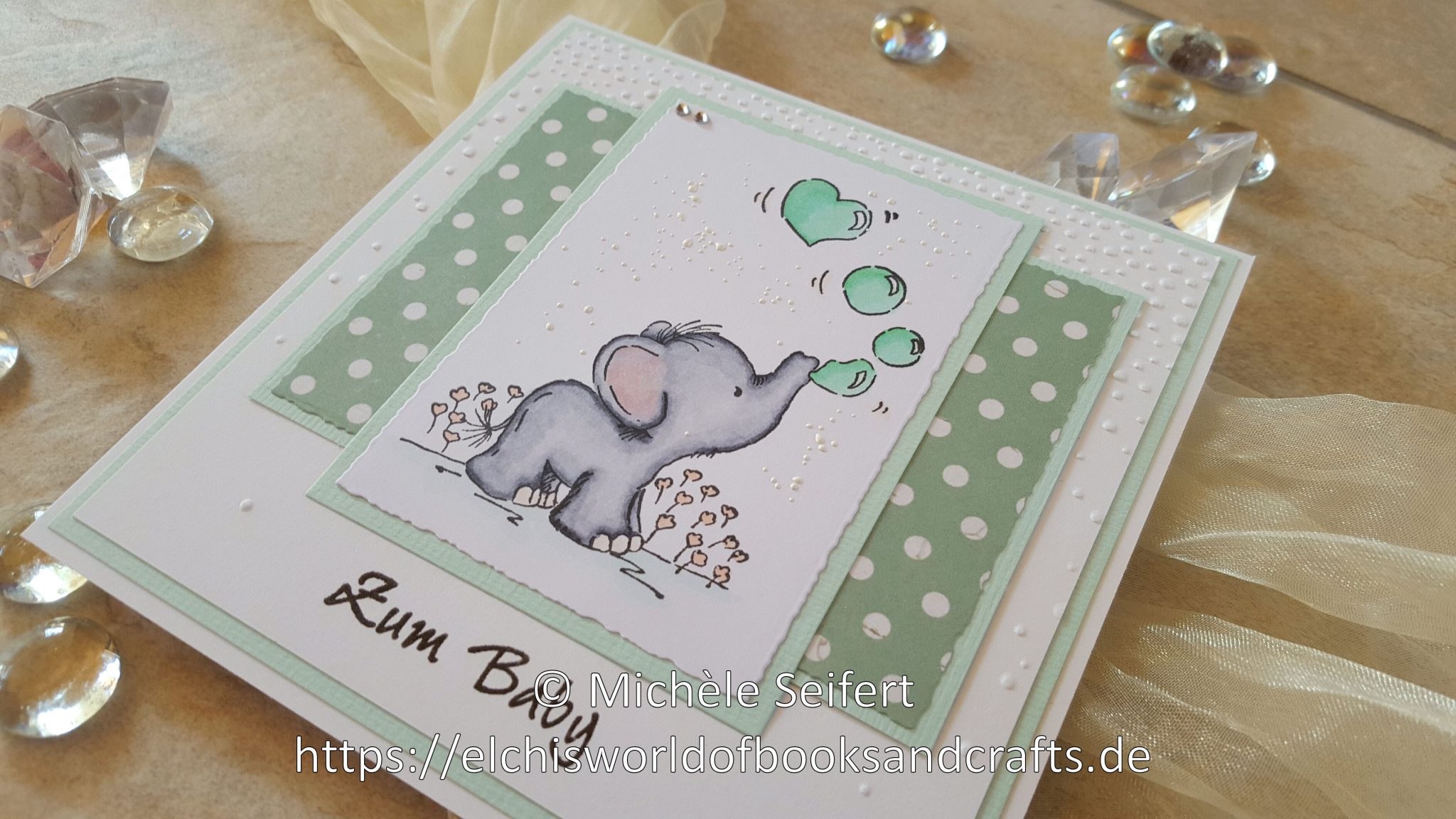 Kärtchen #2 "Baby Heart"!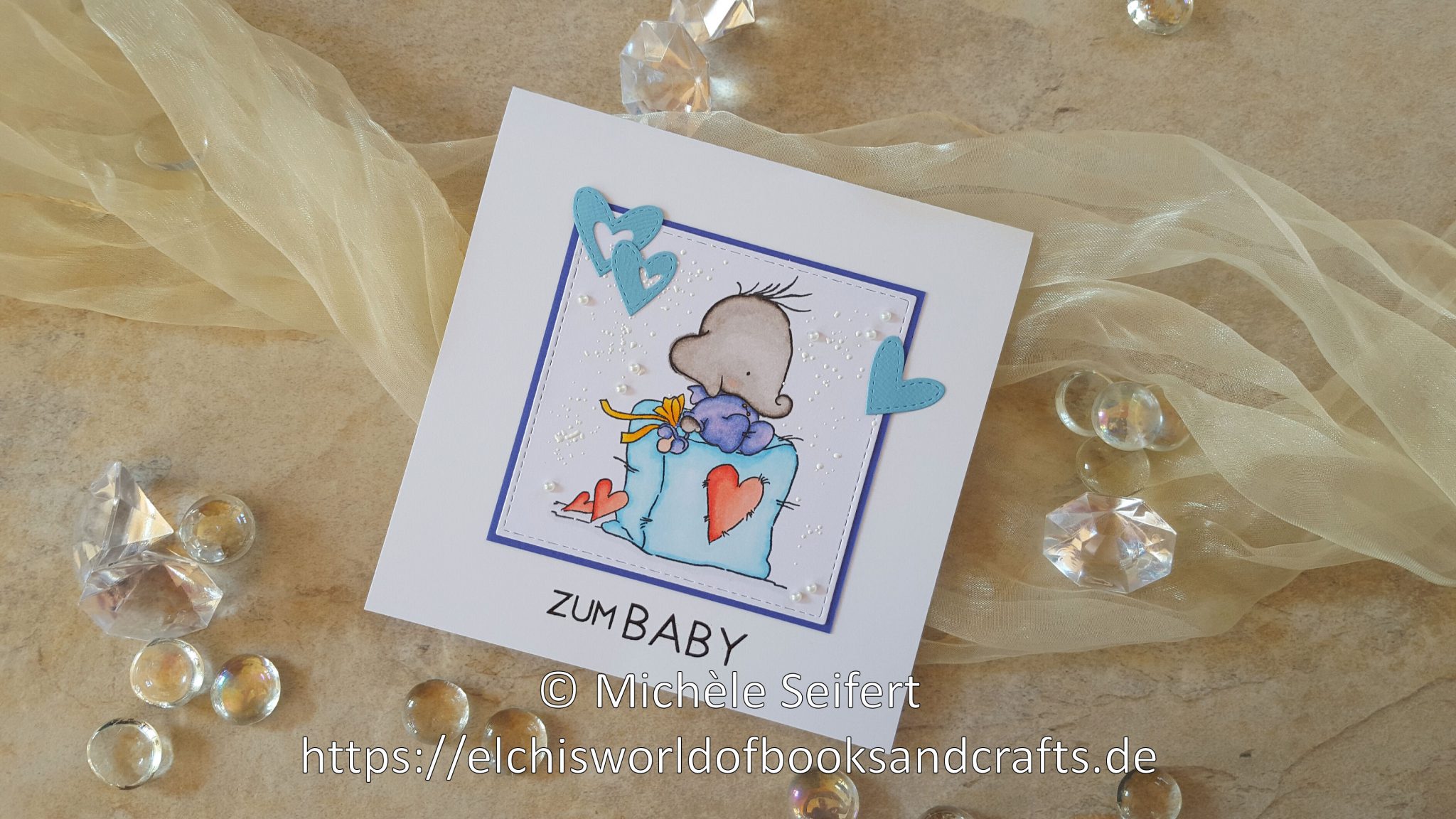 Bei diesem Motiv habe ich mich für ein wenig kräftigerere Farben in lila – blau Tönen entschieden.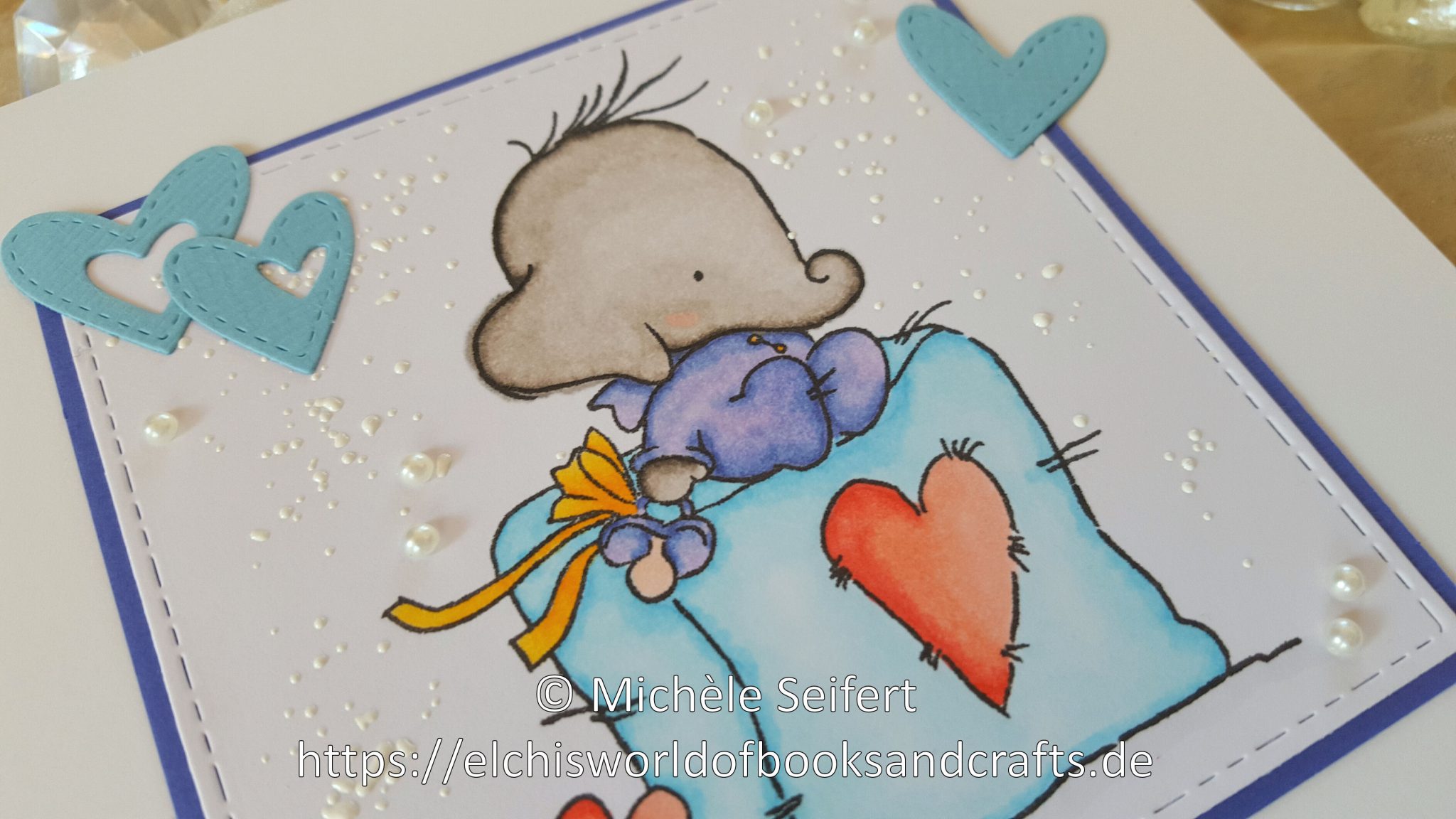 Auch hier habe ich wieder mit Copics coloriert. Jedoch habe ich diesen Elefanten in Warm Gray-Tönen gemalt.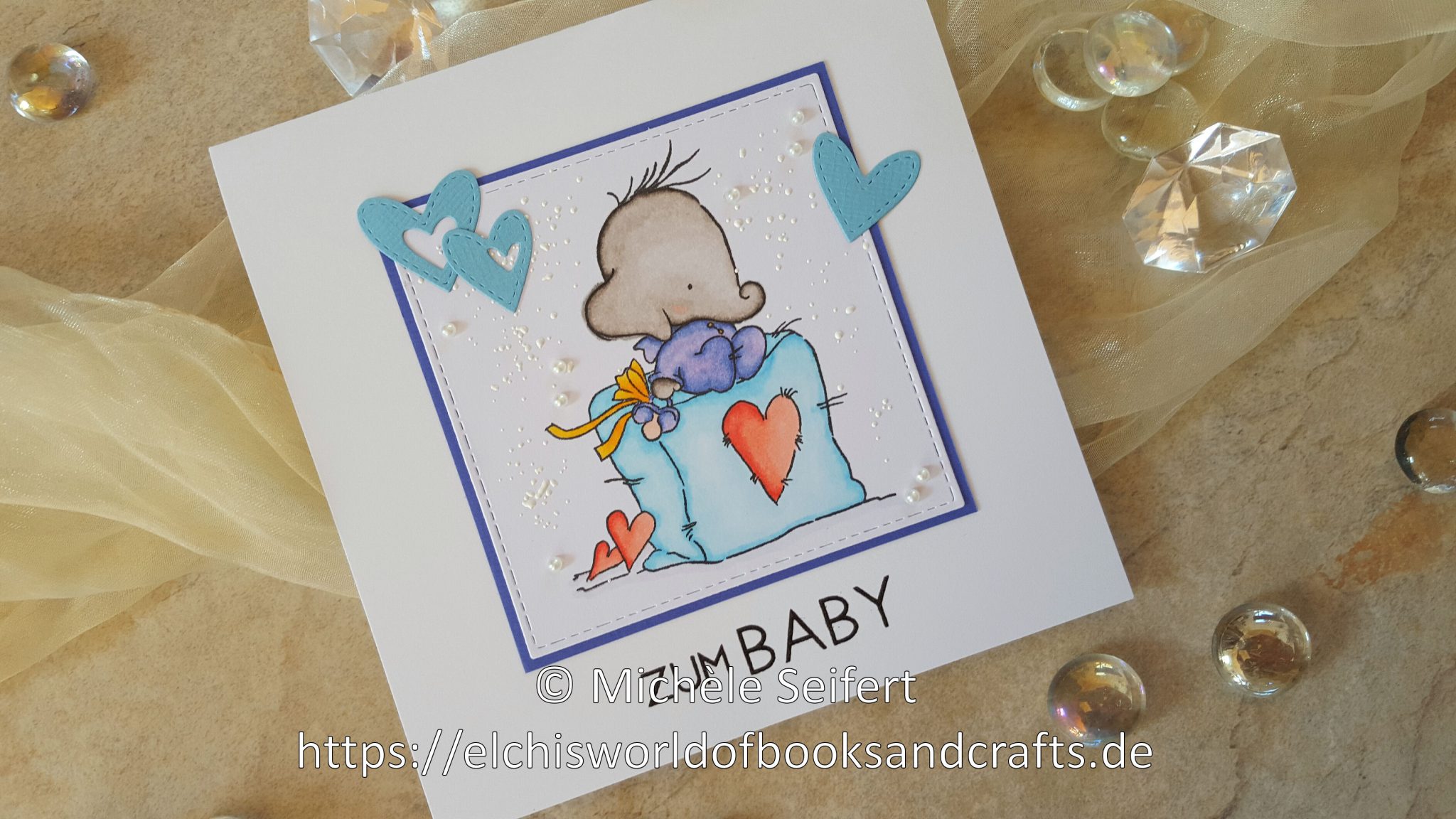 Hier nochmal die beiden Babyelefanten-Kärtchen im direkten Vergleich…
Verwendete Materialien:
Stempel: Lili of the Valley – Blowing Bubbles | Lili of the Valley – Baby Heart | Creative Depot – Baby Set – Elefant | Stanzen: Nellie Snellen – MFD069 – Photo-frames | Poppystamps – Stitched Heart Trio | Prägefolder: Stampin'Up – Leise rieselt | Stempelkissen: My Favorite Things – Hybrid Ink Pad – Extreme Black | Versafine – Onyx Black | Cardstock: Kartino – Basic – 0001 – weiß | Kartino – Premium – 917 – meeresgrün | Kartino – Premium – 908 – dunkellila | Kartino – Premium – 942 – hellblau | Design-Papier: Kaisercraft – 12×12″ – Memory Lane Collection – Misty Rose
Knuffige Grüße
eure Elchi