Sommer, Sonne, Party-Spaß… mit den lustigen Pool-Critters aus dem Stempelset "Sunshine and Friendship" von My Favorite Things.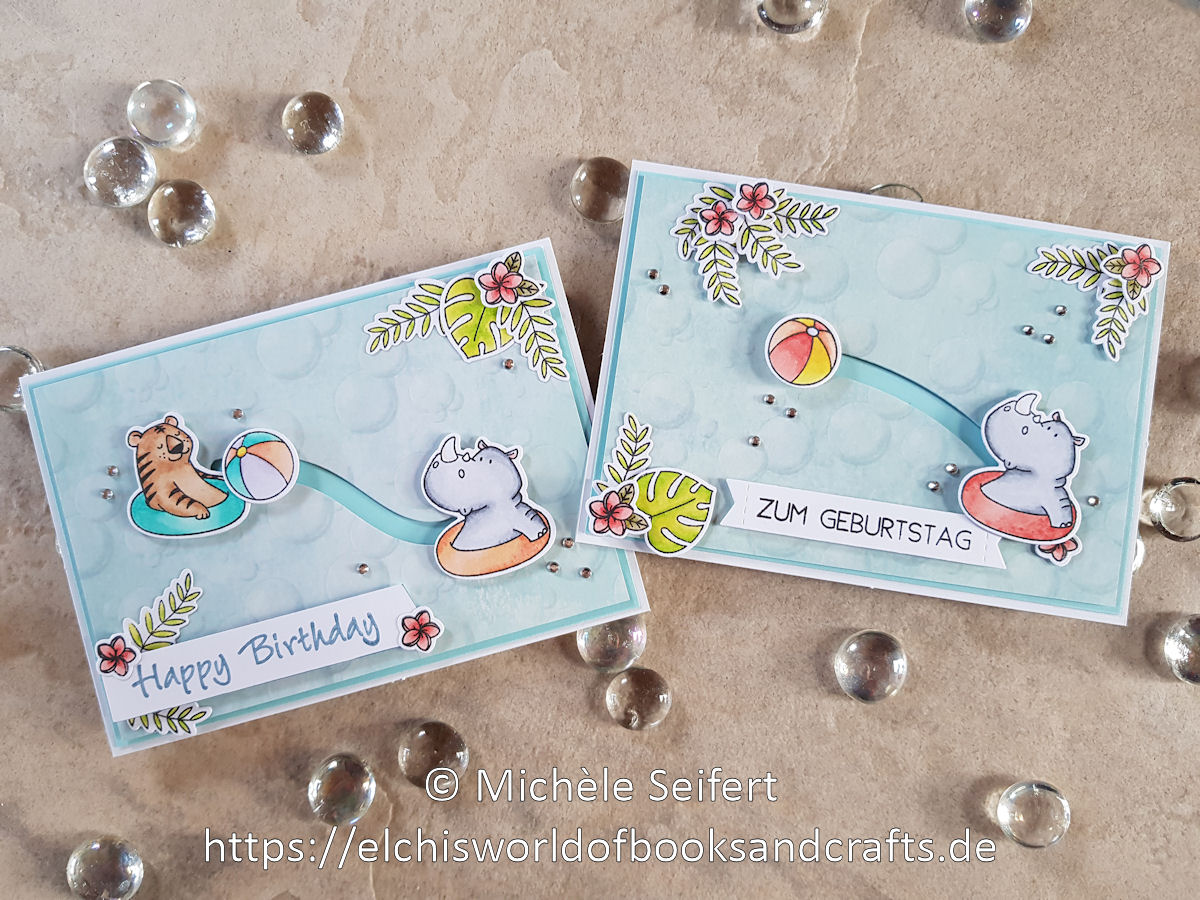 Dieses Mal sind nicht einfach nur süsse Geburtstagskarten für Kids entstanden, sondern ich habe mich gleichzeitig an Slider-Cards versucht. Sprich es ist jedesmal ein Element auf der Karte, welches in einem Tunnel hin und her rutscht…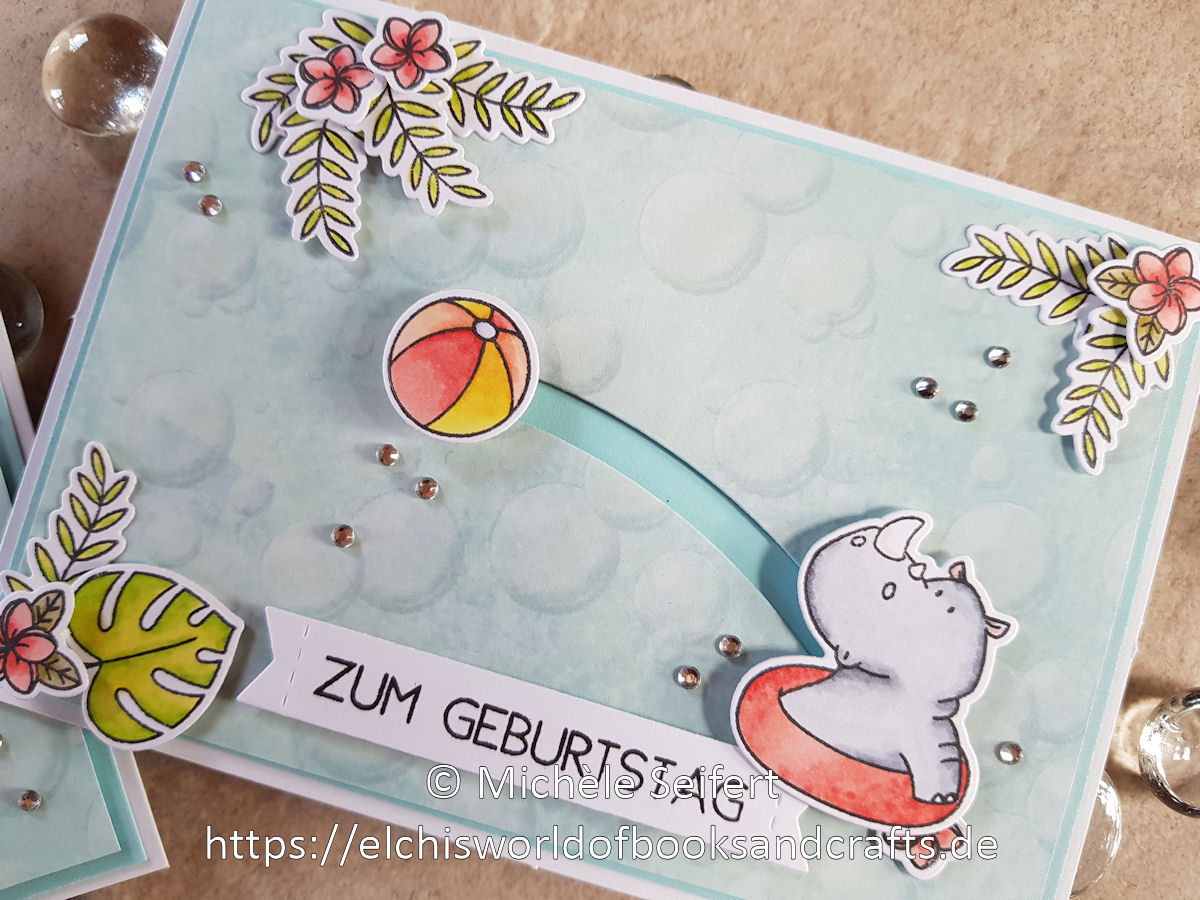 Bei der Karte mit dem Nashorn schwimmt das Nashorn zwischen seinem Ball und der Blüte vor und zurück.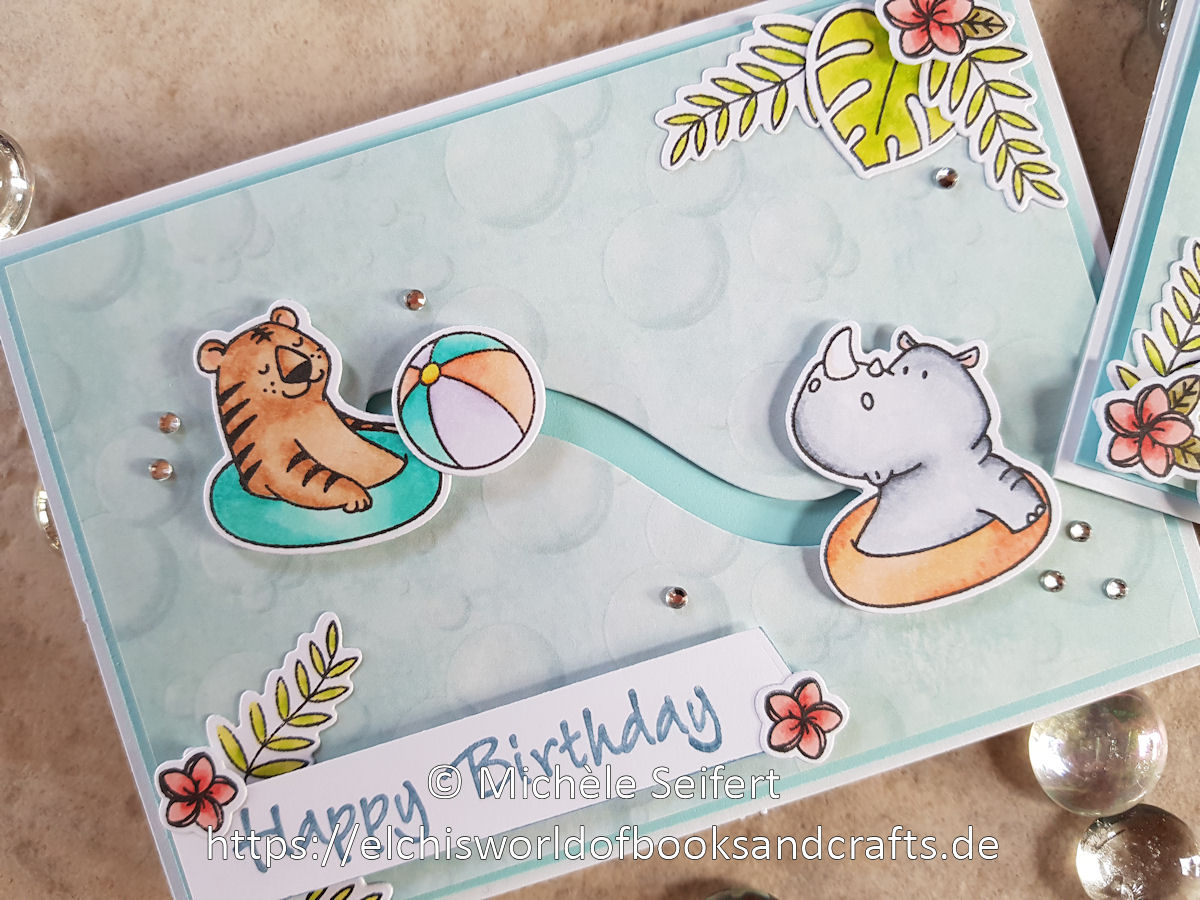 Bei der Karte mit Tiger und Nashorn kann der Ball zwischen den beiden Tierchen hin und herkullern und sich dabei auch noch um seine eigene Achse drehen.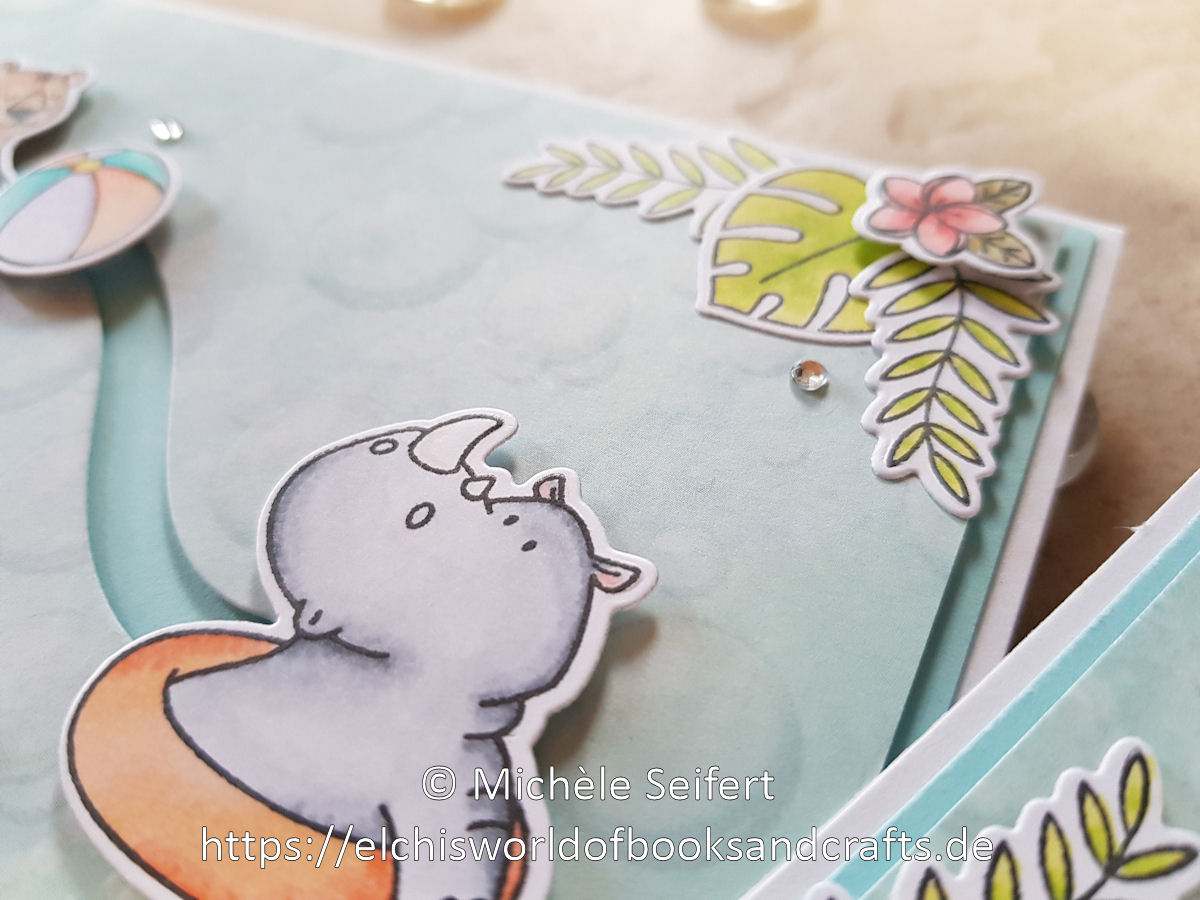 Verwendete Materialien:
Stempel: My Favorite Things – Sunshine and Friendship | Stanzen: Die-Namics – Sunshine and Friendship | Joy! Crafts – Sliders Small | Stempelkissen: My Favorite Things – Hybrid Ink Pad – Extreme Black | Design-Papier: Kaisercraft – 12×12″ – Deep Sea Collection – Anemone
Pool-Party-Spaßige Grüße
eure Elchi
Transparenz:
Dieser Beitrag entstand in Kooperation mit Stamping Fairies. Die Produkte, welche ich im Rahmen meiner Design-Team-Tätigkeit bei Stamping Fairies erworben habe, wurden mir zu Werbezwecken teils durch einen Gutschein, als auch rabattiert zur Verfügung gestellt. Sonstige verwendete Materialien und Produkte stammen aus meinem privaten Besitz und wurden selbst finanziert.
Fotos: © Michèle Seifert | Elchi's World of Books & Crafts
Bastelmaterialien und verwendete Produkte: © bei den jeweiligen Herstellern / Firmen und Designern