Just a quick and easy Birthday Card mit dem süssen Igelchen aus dem Stempelset "Hooray Kind of Day" von MFT.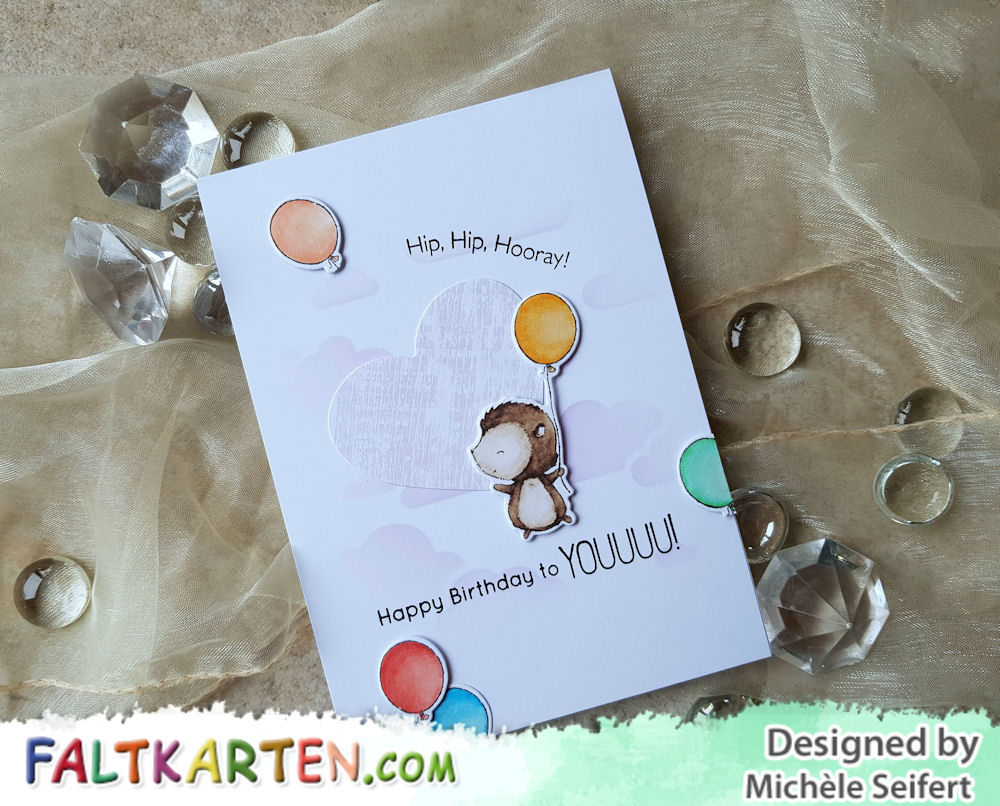 Dazu ein Herzchen aus dem tollen Holzoptik-Design-Papier von Faltkarten in zartlila, passend zu den im Hintergrund gewischten Wölkchen.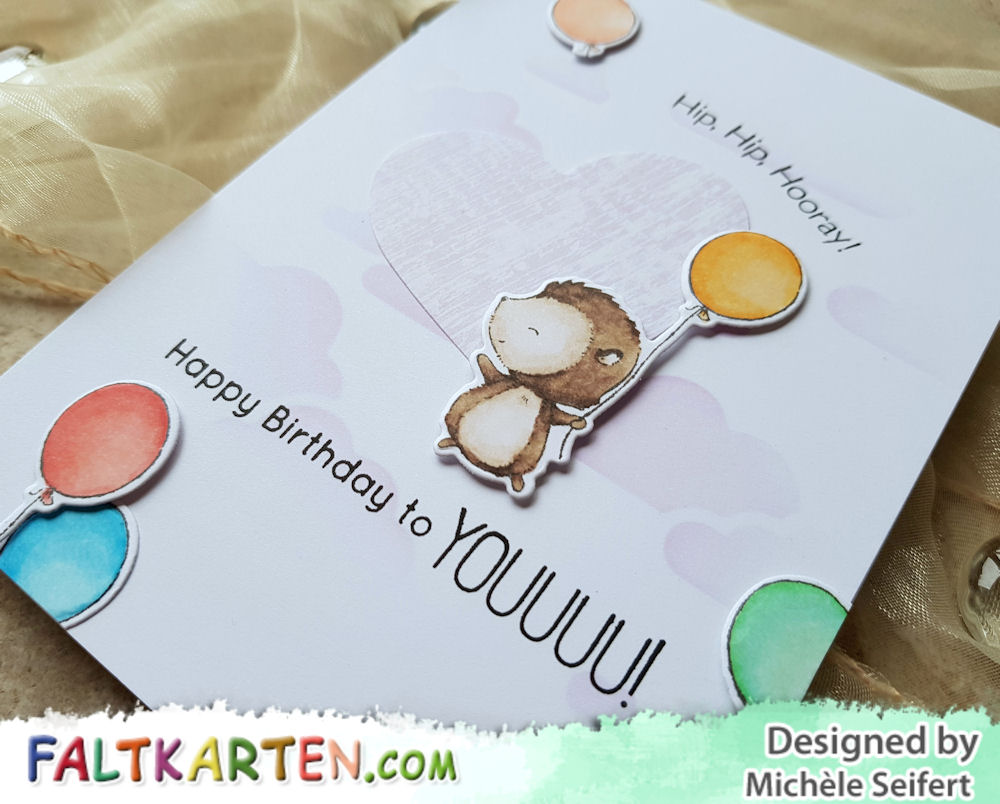 Und da ein Balloon nicht reichte, habe ich einfach noch ein paar weitere bunte Luftballoons gemalt.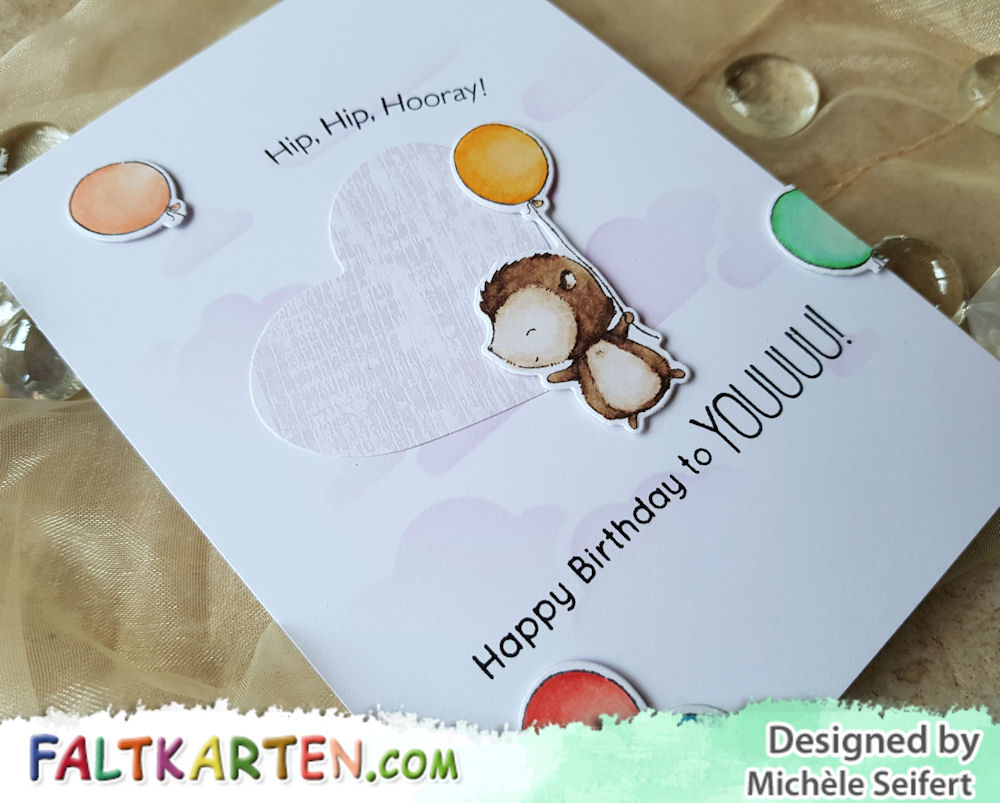 Verwendete Materialien:
Stempel: MFT – Hooray Kind of Day | MFT – Birthday Buds | Stanzen: Die-Namics – Hooray Kind of Day | Die-Namics – Stitched Heart Peek-A-Boo Window | Stencil: Create A Smile – Cloud Pattern | Stempelkissen: VersaFine Clair – Nocturne | My Favorite Things – Hybrid Ink Pad – Extreme Black | Faltkarten.com – lavendel | Cardstock: Faltkarten.com – 00 – weiß | Design-Papier: Faltkarten.com – 6″x6″ – Wooden Pastell – 170 g/m²
Liebe Grüße
eure Elchi
Transparenz:
Dieser Beitrag entstand in Kooperation mit Faltkarten.com. Die Produkte, welche ich im Rahmen meiner Design-Team-Tätigkeit bei Faltkarten.com erworben habe, wurden mir zu Werbezwecken teils durch einen Gutschein, als auch rabattiert zur Verfügung gestellt. Sonstige verwendete Materialien und Produkte stammen aus meinem privaten Besitz und wurden selbst finanziert.
Fotos: © Michèle Seifert | Elchi's World of Books & Crafts
Bastelmaterialien und verwendete Produkte: © bei den jeweiligen Herstellern / Firmen und Designern